Category Archives:
Uncategorized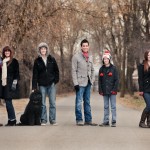 MERRY CHRISTMAS!!!! We hope everyone has a wonderful holiday season!  Enjoy :)
My work is a COVER feature on the ultimate wedding blog style me pretty!! Thanks to Holly Fowler :)  Check it out HERE
I will be out of the office Jan 14th-24th. All Calls & Emails will be returned Jan 25th. Thanks!  PS. This is my handsome man & I, Isn't he cute!!? I think So.. Taken by us & the assistance of our tripod :)
I've got a bunch of catching up to do & TONS of re-posting! So wish me luck!